On Friday 6th August the band played at the Bluebell Railway 60 (+1) Celebration in the field by Horsted Keynes Station.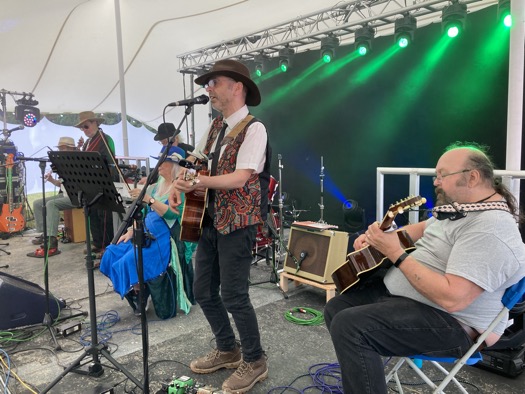 Part of a 3 day event, it was an opportunity for the whole extended band lineup to play, having both Aldo and Ian with us. A great stage and PA were provided, and two sets were played with the bands classic mix of tunes and songs. Video will be added soon!
More gigs are imminent including one at an Irish Social club in Kent.