08/08/21 21:52
On Friday 6th August the band played at the Bluebell Railway 60 (+1) Celebration in the field by Horsted Keynes Station.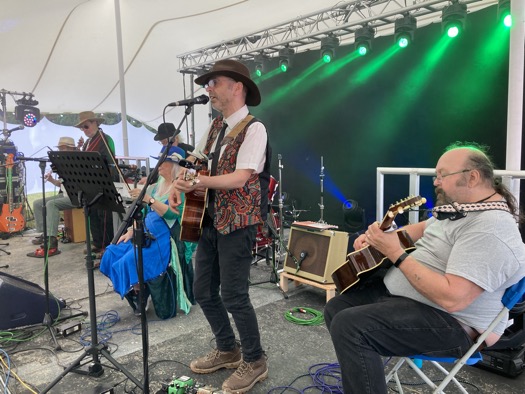 Part of a 3 day event, it was an opportunity for the whole extended band lineup to play, having both Aldo and Ian with us. A great stage and PA were provided, and two sets were played with the bands classic mix of tunes and songs. Video will be added soon!
More gigs are imminent including one at an Irish Social club in Kent.
12/11/20 17:55
Today on 12th November 2020 we had to say farewell to our illustrious and much loved band leader, Dr Alan Rae.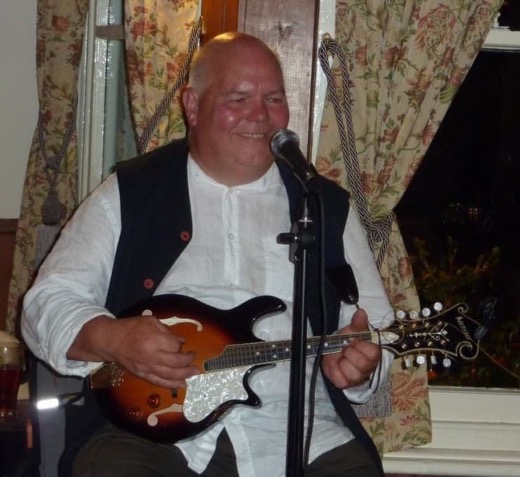 A wonderfully positive and creative force has been lost to the world, and there is a hole in our lives never to be filled. Newick Folk will move forward as a legacy for all the fantastic work Alan put into the band and all we do. Our wonderful double CD still allows us to enjoy the performances we recorded of Alan and also the departed Jem Cooper.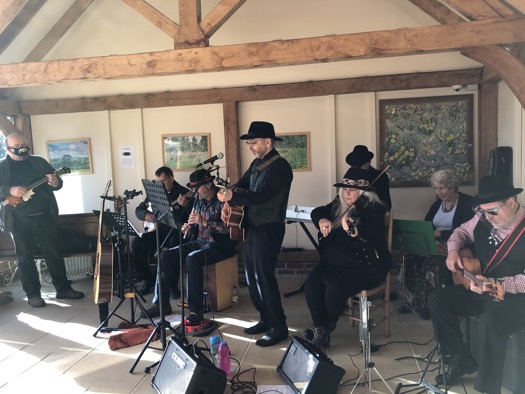 Karn will now take up the reins at the front of the band, also playing guitar and bouzouki. Ian Smith will provide a very experienced bass replacement for smaller lineups, and Aldo Daniel plays bass where we have Rhiannon Daniel playing violin. Here is a picture of an augmented Newick Folk providing appropriate music for the celebration of Alan's life.